Click on the following links for more information:


Boundary Waters Canoe Area
BWCA info, wildlife, trip routes, photos...
Canoe Trip Outfitting
all our packages, rates, menu...
Non-Profit Groups
discount packages for scouts, churches, schools, clubs, High Adventure Scout Trips, and more...
Boundary Waters Fishing
trips, tips, tackle & more...
Guided Trips
the best way to go...
Quetico Trips
information on trips into Canada...
About Us
who we are, directions to our base...
Contact Us
talk to our outfitting staff
For More Information Call:
218-365-3466
1-800-777-8574
Good to Know...
It is important to note that BWCA entry permits are reserved on a first come, first serve basis so the earlier you reserve your trip the better chance you have of securing the best entry point.
#6 Trout, Bluffs & Solitude
By the end of your second day you should be leaving most parties behind enroute to to your third day when your trip becomes remote and the scenery comes alive. This route takes you to beautiful lakes with bluffs rising up to 400 feet from the water's edge that tower above your canoe. Another lake offers a quarter mile hike up to a panoramic view of the wilderness from over 150 feet above the lake. This is an excellent route for those wishing to get lost within the beauty and awe struck power of the Northwoods. This route also offers some fine fishing - especially for trout. There is one lake with stream trout and four with lake trout. Other lakes offer the usual populations of smallmouth bass, walleye and northern pike.
Route Details:
Days Needed:
5+
Difficulty:

(easy-moderate-challenging-rugged)

Shortest Trip
Challenging
Longest Trip
Challenging
Possible Entry Points:
2
Recommended Outfitting Packages:
If you are going to take the shortest route our Ultra-Light Package will be more than enough. If you intend to take the longest route and get back into the wilderness you will want the lighter Kevlar Explorer Package.
Return to Boundary Waters Canoe Routes Page - click here >>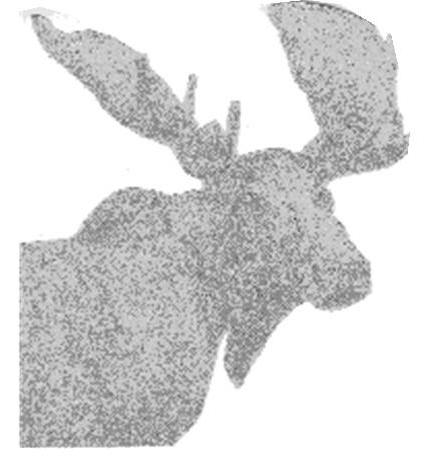 When planning a route into the wilderness you must first know how many days you want to travel versus layover. An example would be a 7-day trip with 5 travel days and 2 layover days. You will also need to decide what you want to do...this can be fishing, site-seeing, swimming, photography, adventure travel (lots of miles), or just RELAXATION.
Call Today and set up a trip! 1-800-777-8574
We will walk you through the whole trip planning process - make route suggestions, gear suggestions and even secure all your permits for you. We will map your route, pack your equipment, pack your food and give you a complete trip orientation upon your arrival. Don't wait, Call today and let your Boundary Waters Vacation begin!
Above: route #6
map not for navigational use

This map is only an artistic representation of the area and does not show all of the lakes, rivers or portages.
web pages:
Boundary Waters Outfitters in Ely Minnesota home page ▫ About Us ▫ Contact Us ▫
Boundary Waters Canoe Area ▫ How to plan a Trip ▫ BWCA Entry Permits ▫ Boundary Waters Canoe Routes ▫ Fishing ▫ Wildlife ▫ Photo Gallery ▫ BWCA Rules
Canoe Trip Outfitting ▫ Outfitting Specials ▫ Kevlar Explorer Package ▫ Ultra-Light Canoe Package ▫ Partial Outfitting ▫ Non-Profit Group Packages ▫ Family Canoe Trips ▫ Fishing Trips ▫ Guided Trips
Trip Menu ▫ Overnight Accommodations ▫ Transportation ▫ Reservations & Deposits
Quetico Trips ▫ RABC Information ▫ Links
A word from Boundary Waters Outfitters
Thank you for visiting our website. We at Boundary Waters Outfitters are dedicated to our mission and to providing quality Minnesota Vacations to all who visit us here in the Northwoods. It is our pleasure to serve you in anyway we can, whether it is planning a BWCA canoe trip, arranging a stay in one of the lakeside cabins at our full-service resort or helping you purchase just the right piece of gear for your next adventure. Ely Minnesota and the Northwoods is our home and we are eager to share it with anyone who has the desire to experience all it has to offer. With so much to see and do...from fishing, to exploring, to sunsets, the wildlife, to all the little canoeing and camping tips we have picked up over the years, we are here to help you make the most of your Boundary Waters vacation. Thanks again for visiting our website and please let us know how we can help you with your Boundary Waters needs.
sincerely,
-Boundary Waters Outfitters owners and staff.