Click on the following links for more information:


Boundary Waters Canoe Area
BWCA info, wildlife, trip routes, photos...
Canoe Trip Outfitting
all our packages, rates, menu...
Non-Profit Groups
discount packages for scouts, churches, schools, clubs, High Adventure Scout Trips, and more...
Boundary Waters Fishing
trips, tips, tackle & more...
Guided Trips
the best way to go...
Quetico Trips
information on trips into Canada...
About Us
who we are, directions to our base...
Contact Us
talk to our outfitting staff
For More Information Call:
218-365-3466
1-800-777-8574
Good to Know...
It is important to note that BWCA entry permits are reserved on a first come, first serve basis so the earlier you reserve your trip the better chance you have of securing the best entry point.
Boundary Waters Fishing
Many wilderness travelers seek the Boundary Waters for the unparalleled fishing opportunities found here. In early spring the cool, clean waters of these northern shield lakes are teeming with tackle busting fish. Walleye, Northern Pike, Smallmouth Bass, Lake Trout and slab sized pan fish are all available in bountiful numbers. It's not just the spring that offers great fishing, these Boundary Waters lakes and rivers offer excellent fishing opportunities all season long. In fact, some of our best catches have come during the summer and fall months. Whatever the time of your visit, if fishing is a priority we will put you on the best lakes for your wilderness fishing trip.
Fly Fishing
The Boundary Waters has some amazing opportunities for topwater fly fishing. While we do have a few lakes offering stream trout (mostly Brookies) the main fly fishing activity lies with our Smallmouth Bass and Northern Pike. Just be prepared to throw some big flies! A 9-10ft 8wt rod with weight forward line is ideal.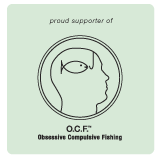 Boundary Waters Outfitters supports those living with a condition called OCF - Obsessive Compulsive Fishing. We are a safe haven for those with this affliction. If you just "have to fish" give us a call and we will get you on the water and, more importantly, on the fish. We know your kind because we too have OCF and always seem to be "stuck on the water" and need just "one more cast." To plan a fishing trip and help with your condition call us today!
Fisherman's Outfitting Package
This package is ideal for the group that wants to get into the Boundary Waters and concentrate on fishing. With this option we pack some extras for your fishing and camping convenience.

You get:
Canoe Seats, Bait Containers, Live bait (1 dozen per person), Landing nets, Anchor bags, Fish cleaning board, Fish stringers, Marker buoy, and the perfect Fish Fry Griddle.
Add just $5.00 per person, per day to one of our Complete Packages! Choose from our: Kevlar Explorer Package or Ultra-Light Canoe Package
Want to really add to your fishing trip...Take a Guide!
Our guides live for fishing these waters and will help you eliminate hours of trial and error on the water. They are there to put you on the fish! Not to mention the addition of a camp cook. Wake in the morning to the smell of fresh brewed coffee and breakfast cooking on the fire.
For more guided trip information click here >>
---
Fishing Stuff:

Buy Your Tackle with Us and SAVE!


We have all the tackle listed below in our shop
and

we beat Bass Pro Shops prices!





Suggested Fishing Tackle


Don't lug up the whole box, you'll only have to portage it around with you. Here's a list of what we suggest you bring...
---
Boundary Waters Outfitter's Fishing Records
Specie:
Record:
The one that got away:
Walleye
32 in.
"must'a been 6 feet long"
Northern Pike
46 in.
"twice the size of our canoe"
Smallmouth Bass
23.5 in.
"caused a tidal wave, almost swamped us"
Crappie
16 in.
"ate my rod"
We have many exciting fishing stories told in the lodge each year but to make our record book, well, let's just say a picture is worth a thousand words.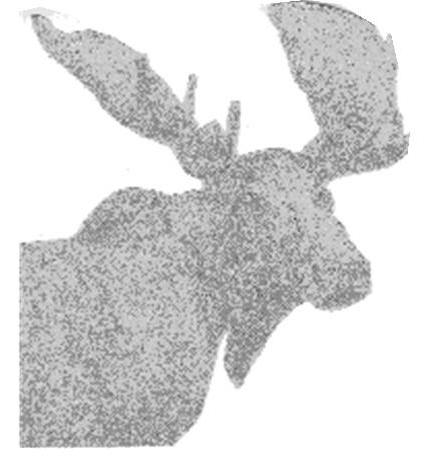 If you are using our How to Plan a Trip tutorial...
You are on Step 5 - Select Your Outfitting Package
You can continue looking through our Canoe Trip Packages and when you find one that fits your needs continue to Step 6.
Call Today and set up a trip! 1-800-777-8574
We will walk you through the whole trip planning process - make route suggestions, gear suggestions and even secure all your permits for you. We will map your route, pack your equipment, pack your food and give you a complete trip orientation upon your arrival. Don't wait, Call today and let your Boundary Waters Vacation begin!
Above: fishing guide with a lake trout

BWCA Information:
Outfitting Packages:
Additional:
Quetico Trips:
web pages:
Boundary Waters Outfitters in Ely Minnesota home page ▫ About Us ▫ Contact Us ▫
Boundary Waters Canoe Area ▫ How to plan a Trip ▫ BWCA Entry Permits ▫ Boundary Waters Canoe Routes ▫ Fishing ▫ Wildlife ▫ Photo Gallery ▫ BWCA Rules
Canoe Trip Outfitting ▫ Outfitting Specials ▫ Kevlar Explorer Package ▫ Ultra-Light Canoe Package ▫ Partial Outfitting ▫ Non-Profit Group Packages ▫ Family Canoe Trips ▫ Fishing Trips ▫ Guided Trips
Trip Menu ▫ Overnight Accommodations ▫ Transportation ▫ Reservations & Deposits
Quetico Trips ▫ RABC Information ▫ Links
A word from Boundary Waters Outfitters
Thank you for visiting our website. We at Boundary Waters Outfitters are dedicated to our mission and to providing quality Minnesota Vacations to all who visit us here in the Northwoods. It is our pleasure to serve you in anyway we can, whether it is planning a BWCA canoe trip, arranging a stay in one of the lakeside cabins at our full-service resort or helping you purchase just the right piece of gear for your next adventure. Ely Minnesota and the Northwoods is our home and we are eager to share it with anyone who has the desire to experience all it has to offer. With so much to see and do...from fishing, to exploring, to sunsets, the wildlife, to all the little canoeing and camping tips we have picked up over the years, we are here to help you make the most of your Boundary Waters vacation. Thanks again for visiting our website and please let us know how we can help you with your Boundary Waters needs.
sincerely,
-Boundary Waters Outfitters owners and staff.