Click on the following links for more information:


Boundary Waters Canoe Area
BWCA info, wildlife, trip routes, photos...
Canoe Trip Outfitting
all our packages, rates, menu...
Non-Profit Groups
discount packages for scouts, churches, schools, clubs, High Adventure Scout Trips, and more...
Boundary Waters Fishing
trips, tips, tackle & more...
Guided Trips
the best way to go...
Quetico Trips
information on trips into Canada...
About Us
who we are, directions to our base...
Contact Us
talk to our outfitting staff
For More Information Call:
218-365-3466
1-800-777-8574
Good to Know...
It is important to note that BWCA entry permits are reserved on a first come, first serve basis so the earlier you reserve your trip the better chance you have of securing the best entry point.
How to Plan a Boundary Waters Canoe Trip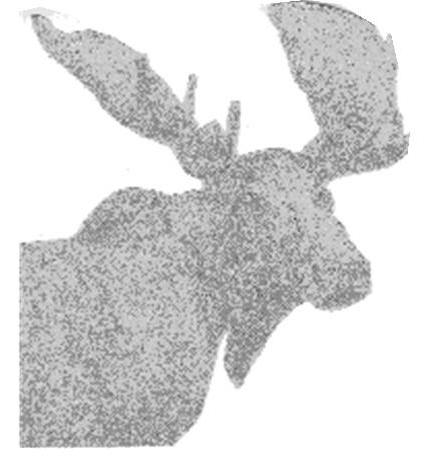 The moose will be your guide through our web pages. He will be located at the bottom of the page to offer information and let you know where you are in the trip planning process. He is not on every page, just the ones needed to plan a trip. If at any time you have any questions please give us a call and we will guide you through.
218-365-3466 or 800-777-8574
Just Follow these 8 steps...
Step One:
What do you want to do? This could be daily travel or a basecamp, fishing, photography, solitude, historic sites, looking for wildlife and so forth.
Step Two:
What are your Vacation Dates? When do you want to go and for how long? A typical canoe trip is about 5 to 7 days in length with an additional night spent at our resort before your trip begins. We can plan a trip and outfit you for as many or as few days as you want.
Step Three:
Planning your route. With the above information we will unroll the maps and begin planning your route through the wilderness. This involves selecting an entry point, canoe route and exit point, as well as informing you of fishing opportunities, historic sites, and other points of interest along your trip. An in-depth orientation will take place when you arrive at our resort base.
This is usually the phase when most people call us to help and we encourage you to do so, but we have put some canoe route descriptions in the Boundary Waters Canoe Area portion of our site to help give you an idea of what is available. To view some Boundary Waters canoe route descriptions - click here >>
Step Four:
Reserve your Entry Permit. We will reserve your permit for you! Entry permits are needed to enter the Boundary Waters and are date and entry point (location) specific. The important thing to remember is permits are based on a quota system and are reserved on a first come, first serve basis. So, early reservation are a GOOD idea. The best time to plan a trip is in January or February. Trips can be reserved much later but you may select an entry point that is full and need to look at more than one route option. (again, we will help you with this and make your permit reservation for you). Another important note is, group sizes are limited - up to 9 people per party. So, if you have more than 9, you must separate into multiple traveling groups.
The US Forest Service charges for BWCA (Boundary Waters) entry permits as well as a camping fee. These costs are minimal and are added to your trip. To view a list of Boundary Waters entry points and learn more about BWCA entry permits click here >>
Step Five:
Select Your Outfitting Package. If Boundary Waters Outfitters is going to provide all your gear and food this is when you select your outfitting package. We have 2 packages to choose from (Kevlar Explorer & Ultra-Light Canoe Package) as well as some specials for families, fishermen, non-profit groups and fly-in trips. We also offer guided trips. To view our Complete Outfitting Packages click here >>
If you have some of your own equipment and only need us to "fill in the gaps" of gear you need, you can select items (canoes, packs, stove, even food) from our Partial Outfitting gear list. A daily rental rate is listed for each item. We also have Canoe & Food Packages available. This is when we supply just the canoes and food for your trip. If you are bringing some of your own gear, make sure it is "Boundary Waters friendly!" That means, light, compact and in good working order. To view our Partial Outfitting gear list click here >>
Step Six:
Transportation. We will probably need to help you with this one. If the route you choose requires us to transport you to or from your entry or exit points there may be an additional cost. Most transports are included with our Complete Packages and if a cost is added it is usually nominal. Transports or "Shuttles" as we call them, can be us driving you or boating you to or from your entry or exit points.
If you are flying to Minnesota for your trip we can also arrange to pick you up and deliver you to the airport. To view our Transportation options and rates click here >>
Step Seven:
Overnight Accommodations. Most of our groups spend the night before their trip (and sometimes after) at our resort. If you have selected one of our Complete Packages we will provide a continental breakfast of coffee, juice, cereal, muffins, and fruit the morning of your trip free. We have two types of accommodations for you to choose from: Motel Rooms and Private Bunkrooms. To view our Overnight Accommodations click here >>
Step Eight:
Final Touches. Now that you have your trip well on it's way all you need to do are the final touches. At this point we will finalize your reservation and collect a deposit. To view our Reservation and Deposit Information click here >>
Once this is done we will send you a trip confirmation packet with all the trip details, a list of things we suggest you bring, fishing tackle suggestions, a detailed invoice of the trip, and a trip menu (if we are supplying your food). After that it's just anticipation of the trip to come. Now sit back and dream about your trip. It's as easy as that!
Check out these helpful pages:
What to pack (personal items)
About Us and Directions to Boundary Waters Outfitters
Contact Us
BWCA Information:
▫ Boundary Waters Information
▫ How to plan a trip
▫ BWCA permits & entry points
▫ BWCA canoe routes
▫ Boundary Waters fishing
▫ Area wildlife
▫ Boundary Waters photos
▫ BWCA rules & regulations
Outfitting Packages:
▫ Canoe Trip Outfitting
▫ Outfitting Specials
▫ Explorer Kevlar Package
▫ Ultra-Light Canoe Package
▫ Non-Profit Groups
▫ Fishing Trips
▫ Family Packages
▫ Guided Trips
▫ Food & Canoe Packages
▫ Partial Outfitting
Additional:
▫ Menu - food for your trip
▫ Overnight Accommodations
▫ Transportation
▫ Reservations & Deposits
▫ BWCA Permits & Fees
▫ Entry Points & Trip Routes
▫ What to Pack
Quetico Trips:
▫ Quetico Trip information
▫ RABC Permit Information
Canoe Trips
in Action...


heading out at sunrise

camp on Bald Eagle Lake


paddling across Insula Lake


bull moose on Island River

pushing off from the portage


about to load up on Lake Four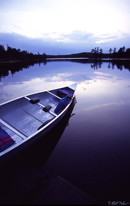 guest picture from their trip